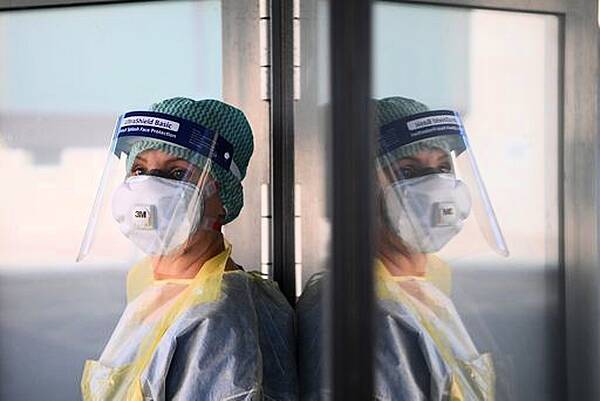 James Cox
For many, long Covid is just something they have read or heard about in passing but people all across the country are suffering with the condition and the uncertainty it brings.
As doctors and researchers learn more about Covid and its long-term impact, it's hoped more breakthroughs will be made in terms of long Covid, but it is already having an impact on the day-to-day lives of people.
For long Covid sufferers, the lack of awareness around the condition can be alienating as they try to go about their lives and make a slow recovery.
One Mayo woman suffering with long Covid has spoken about the condition and how the symptoms have had a dramatic impact on her life.
Common debilitating symptoms include extreme fatigue and heart palpitations, but these are just two of many and the condition varies among different people.
Caroline Gray Spellman, a 51-year-old mother of six from Newport in Co Mayo contracted Covid in December and was hospitalised from January 2nd to 26th.
She spent 12 days in critical care on a ventilator and at one point her family feared she would die.
"It was a harrowing time for my six children and my husband," she told breakingnews.ie.
Ms Spellman is full of praise for Mayo University Hospital and the care she received there.
After being discharged from hospital she was "just happy to be alive" but soon noticed lingering symptoms.
"I lost my hair and nails, I've developed psoriasis all over my body, my heart palpations are awful, I'm tired all the time and my joints are very painful if I overdo things."
"I was weak, not able to dress, shower cook or clean the house… this is where my GP stepped in, her support was amazing," she explained.
Ms Spellman's GP regularly consulted with her for updates on her condition and helped her to identify creams to help with her skin condition.
Eventually she attended the long Covid clinic in Mayo University Hospital where she was relieved to discover no further damage to her lungs from Covid as she suffers with asthma.
Ms Spellman was again full of praise for the hospital and while she still feels she has a long road to recovery she is trying to focus on the positives including the return of her smell.
She still has no taste while the skin problems, joint issues and fatigue remain.