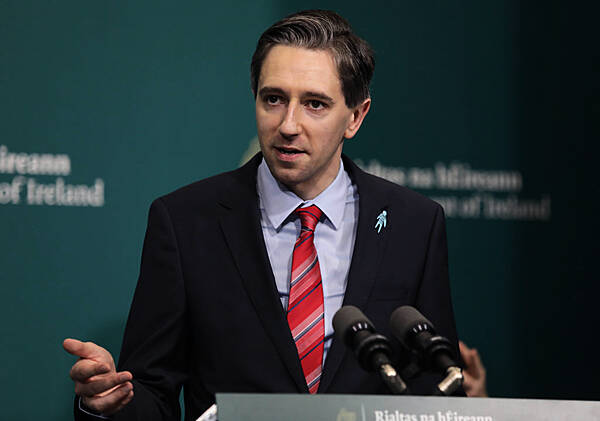 Digital Desk Staff, additional reporting by PA
Minister for Higher Education Simon Harris has said everything must be done to save lives as new Covid-19 restrictions are due to be agreed today.
Speaking on his way into a Cabinet meeting, Minister Harris said: "We are at a point now where it is so dangerous and so worrying, life and health has to come above everything else."
Following a meeting of the Covid-19 sub-committee yesterday, the full Cabinet is meeting today to sign off on increased measures, including the closure of the majority of schools and the construction sector until the end of the month at least.
"Every single decision we make today has to be about the lives of our people, how we keep people alive and quite frankly, how do we keep them alive long enough to give them the vaccination," Mr Harris added.
In addition to the closure of schools and construction sites, a new requirement for travellers arriving in Ireland to produce a 'not detected' PCR test result is also being considered and the result will have to be taken within 72 hours prior to their journey.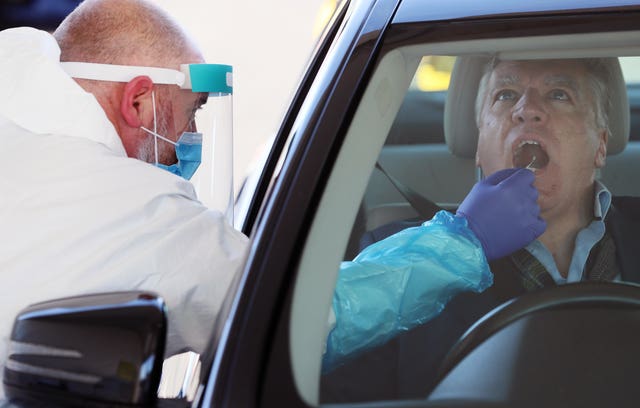 It is understood the measure will apply to people arriving from Britain and South Africa from Saturday before being extended to other countries.
It comes after reports that the more virulent UK variant of Covid-19 was found in approximately 25 per cent of cases in Ireland, up from the 10 per cent previously reported. A separate variant, also believed to be more virulent, has also been discovered in South Africa.
It is expected the closure of construction sites will not extend to essential projects such as social housing or refurbishments.
Yesterday, Taoiseach Micheál Martin indicated schools would close until the end of the month, followed by a tweeted from the official Fianna Fáil account confirming the closure, which was quickly deleted. Services for children with special needs are expected to remain open.

Crazy behaviour by @fiannafailparty pic.twitter.com/WhY64nkhTj

— Alan Kelly TD (@alankellylabour) January 5, 2021
Creches are also set to close but will still be available for children of essential workers.
This comes as the number of people with Covid-19 in Irish hospitals has increased to the highest level since the pandemic began.
This morning, the HSE confirmed there are now 921 patients with the virus in hospitals around the country, surpassing the previous high of 881 recorded on April 15th.
We are now experiencing a considerable surge in cases and hospitalisations. We can turn this around quickly if we stick to the measures we know worked last spring. https://t.co/dfsxl5beLm

— Dr Tony Holohan (@CMOIreland) January 5, 2021
Speaking to RTÉ's News at One yesterday, Mr Martin said the rapid growth of community transmission rates was "very, very serious" and that it had "exceeded any expectation".
"We have to suppress the virus and that will mean a really significant reduction in the mobility of people in this country back to levels that we last saw in March," he said.
"We have to say to people: you've got to stay at home over the next number of weeks bar essential purposes."
The Taoiseach reiterated that schools remained "safe" and that the latest decision-making would not be in response to how the sector was performing, rather it was about "an overall societal response to a very rapid spread" of the virus in the community.
"We have to think beyond next week and the week after, we have to think to the end of the term, we have to think of the Leaving Certificate, of the examinations," he said.
Asked what the benchmark for reopening schools would be, Mr Martin replied that the Government wants to see the trajectory of the disease "going in the opposite direction to the one that it is going in now".
"We need to turn this around, and we will assess this again on January 30th," he said.